India is a fabulous country with rich cultural traditions, a country of vivid contrasts and sharp contradictions. In India poverty and luxury, ancient customs, and modern lifestyle harmoniously coexist. But despite the fact that globalization is rapidly spreading across the whole world, including the Far East, traditional family values remain the most revered and sacred in the life of Hindus to this day. Once you see a wedding ceremony in India, in party halls decorated brightly, you can never forget it. This is an unusual and mesmerizing sight. Beautiful Indian women, dazzling outfits, an abundance of jewelry, colorful rituals, folk music, numerous guests… For Hindus, a wedding is perhaps the most important celebration in life. They prepare for it for a very long time and responsibly, sparing no effort and money. The parents of the newlyweds are trying to outdo each other, demonstrating their material wealth and generosity, and they are trying to make the wedding itself magnificent and grandiose.
Rituals
Unique wedding ceremonies in India have remained virtually unchanged since ancient times.
Often the bride is chosen by the groom's parents on the basis of many factors, the dominant of which is belonging to the respective caste.
The first rite – betrothal – is held several months before the wedding, the next Sagai rite, the meaning of which is to introduce families, is carried out 3 days before the wedding.
The day before the wedding, the so-called "Night of Henna" or, more simply, an oriental bachelorette party is held: all women are painted with henna on their hands, and the bride's feet are also painted.
Since in Indian culture every detail, even the smallest one, carries a special meaning, henna patterns also make sense.
There is a belief that the brighter the pattern and the later it comes off, the longer the feelings of the newlyweds will not fade away.
The wedding planning
For the wedding ceremony itself, a whole town with tents made of kilometer-long fabrics is built separately for the elders of the clan, for family members and for guests.
A special pavilion in party halls is intended for receiving congratulations, photographing, and showering the newlyweds with flower petals.
The image of a bride in India is a whole composition, consisting of a handmade sari, trimmed with kilos of jewelry, bright makeup, and heirlooms.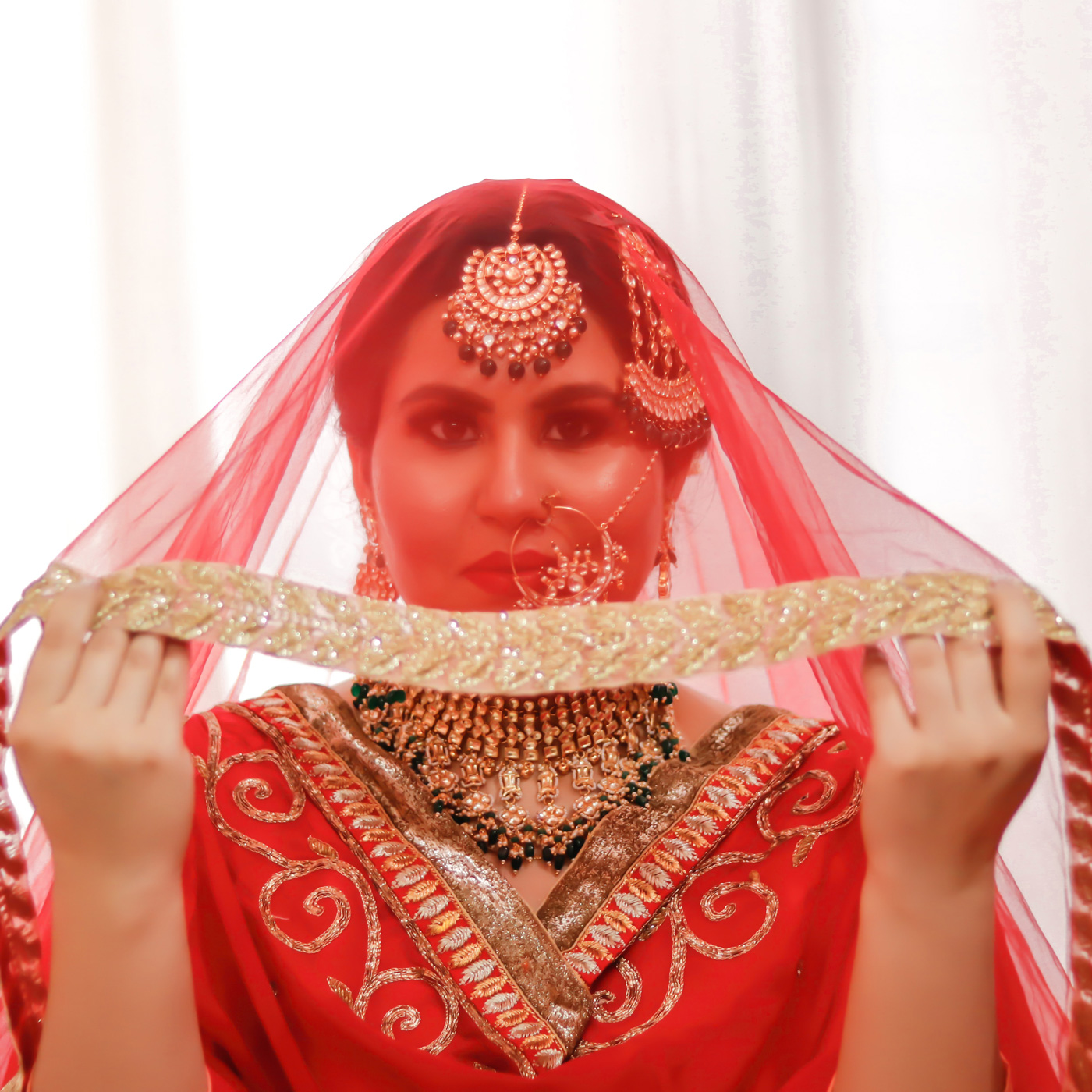 The sari and jewelry of the hero of the occasion are worth a fortune, so sometimes, in order to avoid danger, the bride puts on fake jewelry for the celebration and the weight of the holiday sari can be up to 12 kilograms!
The bride has a huge number of bright red bracelets on her hands, which are a symbol of marriage.
Wedding
In the evening on the day of the celebration, the groom in gold-embroidered clothes comes to the bride, accompanied by friends and musicians.
Having met the groom and drawing a red dot on his forehead as a sign of belonging to Judaism, the bride's parents lead him to the newlywed.
In a special pavilion of party halls, young people exchange garlands of fresh flowers, accept gifts and take pictures.
After that, the wedding ceremony begins.
The young are led to a small temple built for this occasion, where they swear seven oaths to each other and walk around the sacrificial fire seven times with their hands joined together.
The groom applies red paint on the bride's forehead and parting, symbolizing that they are now husband and wife.
This celebration of the wedding ceremony lasts all night, the guests sing and dance, and then the parents accompany the newly-made wife to her husband's house.
Of course, in different regions of India, wedding ceremonies can be radically different from each other and are carried out according to local customs and depending on the financial situation of the parents, but they all have one thing in common: the unique original flavor of mysterious India and its party halls, which will blow you away.
Party halls for couples – romantic hotels for meetings, weddings or honeymoons
Palm Tree Resort, Indore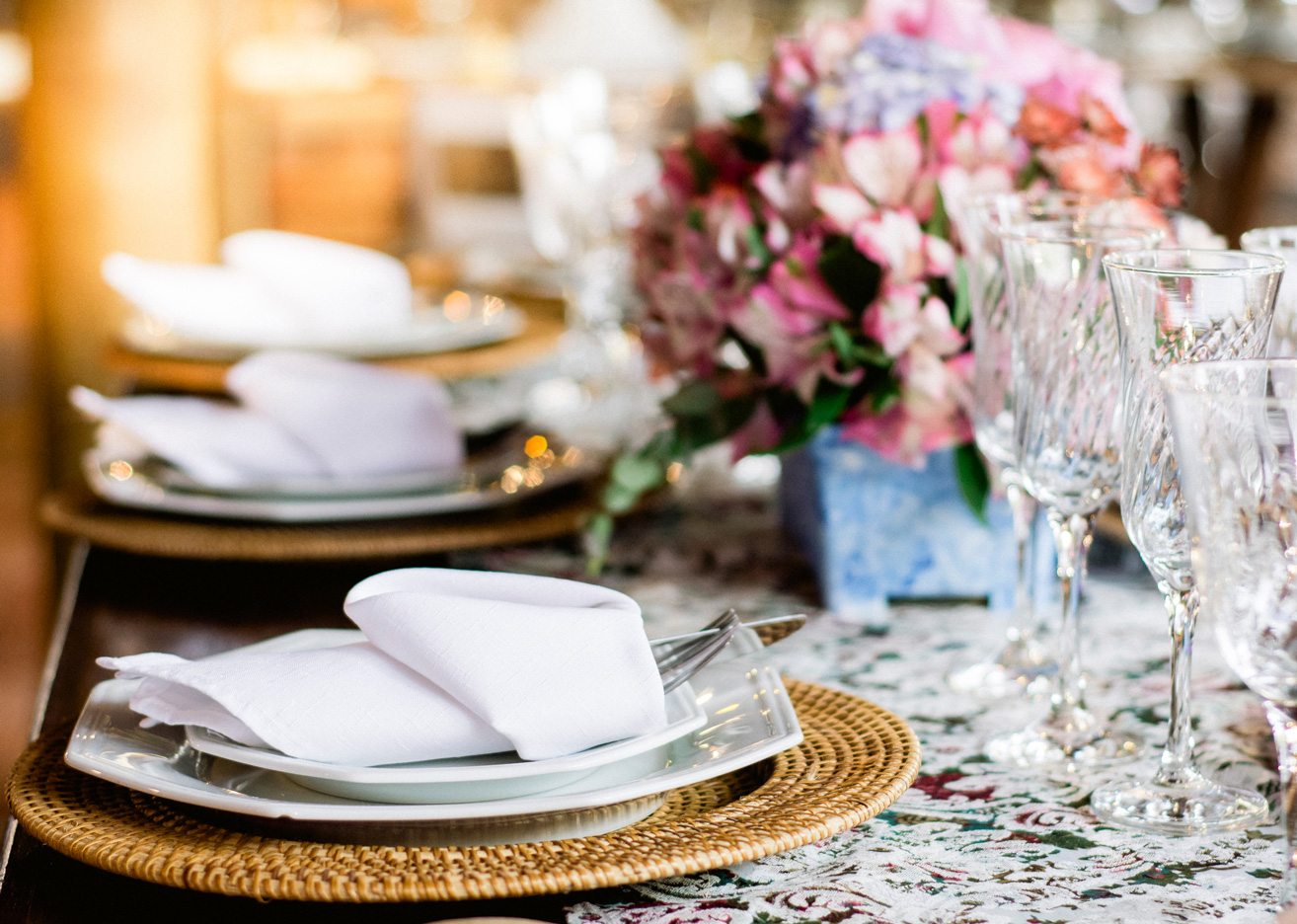 This resort is all about extravagance, luxury and perfection.
Is this is about you, your wedding ceremony is going to go just fine in here.
It is a place where time stops but you will always remember it.
There is no way you have ever experienced anything of the kind.
Once you come here, be ready for your heart to be stolen and your breath to be taken away.
You will find picturesque tropical scenes here and those are going to be unforgettable moments of your life. 
Palm tree Resort is all you need if you are a fan of Gatsby, peonies, tea parties in the garden, vintage things, and pretty hanging vases and pastels.
Even after your celebration is over, you will keep restoring in your memory everything you have seen and felt in here. 
Lake View Garden, Indore
This resort is all about nature. If you like jungle theme and you are about to get married, this resort is ready to provide you with its party hall.
This picnic spot is famous for its beautiful and biggest marriage garden located at Piplayapala Lake.
Your marriage ceremony will be carried out with special care and some good efforts here.
Your guests are going to feel good, relaxed and taken care of.
There is a tremendous parking facility.
So, you may come over here to have a rest and not worry about anything even if it rains unpredictably.
There are 36 king-size rooms and 1 banquet hall and a party hall for 2000 people. 
Oberoi Udaivilas hotel, Rajastan
If you want to have a wedding with the splendor and in a big way of an Indian Rajah, you should pay attention to the Oberoi Udaivilas, which is located on the shores of Lake Pichola in Udaipur.
The architecture of the hotel resembles the palaces of Rajasthan: many gazebos and domes.
The intricacies of courtyards and an abundance of fountains create a uniquely romantic setting, unlike other party halls.
Some suites have access to a private pool and garden, which are hidden from the rest of the hotel, allowing you to have your own small private wedding ceremony.
Hotel Aura, New Delhi
The youth hotel Hotel Aura is also not deprived of the attention of lovers; it enjoys well-deserved attention among party halls adherents of budget vacations.
For a reasonable fee, a couple can stay in a luxurious room, and there is a suitable room for budget guests and wealthy travelers.
The most luxurious double room is the Royal Suite with a beautiful open-plan bathroom.
The classic suites have a spa bath in the bathroom, while the elegant standard rooms create a romantic atmosphere with large mirrors and pleasant lighting.
Sofitel, Mumbai
The perfect honeymoon destination is Sofitel Mumbai BKC, with its striking design and versatility.
For those who like privacy, fashionable rooms with bright decoration will be very enjoyable. 
To leave a cozy room for the roof of the hotel is allowed at any time.
A wonderful area for recreation with a big swimming pool, beautiful terraces, and living plants has been equipped here.
There is a fashionable club in the hotel where illumination is just artistic, while those who like to relax in a more sophisticated setting party halls will love the restaurant.
Taj West End, Bangalore
The luxurious Taj West End hotel is located in a beautifully landscaped garden.
It will appeal to those who dreamed of resting in an atmosphere of harmony and solitude; incredibly romantic rooms are available to couples in the hotel.
They have a high four-poster bed and a spacious bathroom with windows overlooking the garden.
The party hall will amaze with the luxury of decoration, and for secluded evening relaxation, couples can choose one of the open terraces of the restaurant or bar.
The quiet courtyard has many wonderful seating areas and a swimming pool.
The Elanza Hotel, Bangalore
The stylish The Elanza Hotel, Bangalore is also in demand among romantic natures; it occupies a spectacular high-rise building with a glazed facade.
For couples, the hotel offers refined rooms with beautifully decorated dark woods, some of which have glass-paneled walls with original art paintings.
Exclusive furniture in the style of yesteryear and an abundance of fabrics in noble shades make the atmosphere even more romantic.
In an elegant banquet hall decorated with fresh flowers, guests of the hotel can organize a celebration of any scale.
Young couples will love the stylish café with a black and white design.
Novotel, Mumbai Juhu Beach
Couples of all ages enjoy staying in this hotel away from the busy streets of a big city.
The rooms are elegant, light, gorgeous parquet flooring, and dark-wooden furniture.
Newly-weds will love the unique rooms, which have a glass-partitioned bathroom.
Additional services include a spa with a sauna and an excellent wine bar.
On the roof of the hotel, there is a large outdoor terrace furnished with soft furnishings.
The Taj New Delhi hotel, New Delhi
The Taj Palace New Delhi hotel is located in a beautiful modern building of an unusual shape.
Several special rooms were also prepared for those in love.
Decorated in light colors and fine fabrics, these rooms feature an open-plan bathroom with beautiful marble fittings.
Fans of the tradition of yesteryear will love the colonial-style rooms, which are centered on a large wooden bed with high carved supports.
The choice of restaurants and cafes in the hotel is also more than worthy; the Masala Art restaurant with an open kitchen deserves special attention.
Fortune Select JP Cosmos, Bangalore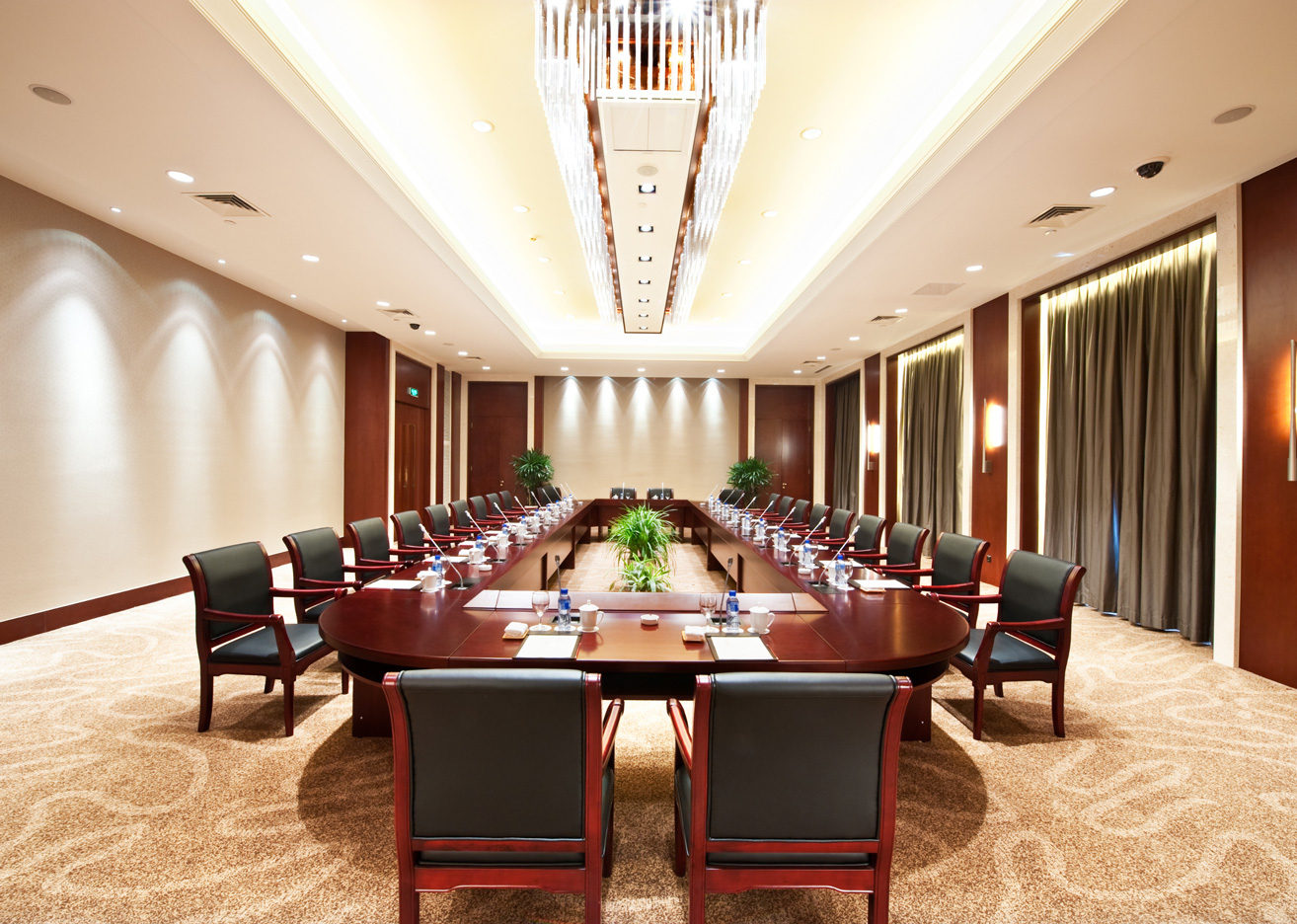 Bangalore is a great place for a romantic getaway, and Fortune Select JP Cosmos offers a full range of amenities for an unforgettable stay for two.
For couples, the hotel has charming rooms in beige tones, decorated with fresh flowers, and many great places to relax.
For celebrations, a stylish banquet hall is provided, and you can relax in a relaxed atmosphere in the bar, which is decorated with neon lights.
The hotel has a lovely steam room and many beautiful seating areas with designer furnishings.
Le Méridien, New Delhi
It is not easy to choose the most romantic among hundreds of New Delhi hotels, but some hotels are especially popular with lovers.
Le Méridien New Delhi is a perfect choice for a relaxing stay for two.
It has a large selection of luxurious double rooms.
Some of the most romantic rooms are located on the top floors, they have a panoramic window, and some rooms even have a window in the bathroom.
On one of the top floors, there is also an attractive restaurant, where guests can take a table by the panoramic window or sit on the outdoor terrace.
JW Marriott, Mumbai Juhu
For couples seeking seclusion, Bombay offers to spend a few days in the romantic JW Marriott Mumbai Juhu.
The main advantage of the hotel is its double rooms, decorated in a modern style.
Some of the most romantic rooms are located on the upper floors with a king-size bed and a large bathroom with panoramic windows overlooking the sea.
The hotel has a first-class spa with a sauna and massage rooms, a number of its services guests can use freely.
Guests can organize a romantic dinner or a celebration in one of eight restaurants.
The JW Marriott Hotel New Delhi Aerocity, New Delhi
The JW Marriott Hotel New Delhi Aerocity is a designer hotel, which is often used for weddings and banquets, to relax in style.
The hotel has prepared several luxurious ceremonial rooms, which are decorated with light fabrics and glass garlands.
For a secluded holiday, chic rooms are available for lovers, and several romantic suites have been prepared in the spa.
Those who like to relax in the fresh air will love the adjacent area with a swimming pool and green terraces.
The St. Regis, Mumbai
The famous hotel The St. Regis Mumbai, for couples, it has also prepared modern rooms with rich furnishings and panoramic windows.
You can diversify your secluded relaxation by visiting the outdoor infinity pool, next to which terraces for sunbathing were equipped.
The hotel houses one of the city's best wellness centers, offering a wide range of spa services and beautiful relaxation areas.
The fair sex will appreciate the exclusive beauty salon located in the hotel.
About the author: Melisa Marzett
Melisa Marzett works for a paper editing service best essay proofreading service as an essay editor and an article writer. Apart from editing and writing, she likes traveling and getting to know new things very much, seeing new places, meeting new people and making friends. Melisa believes that one can never have too many friends.